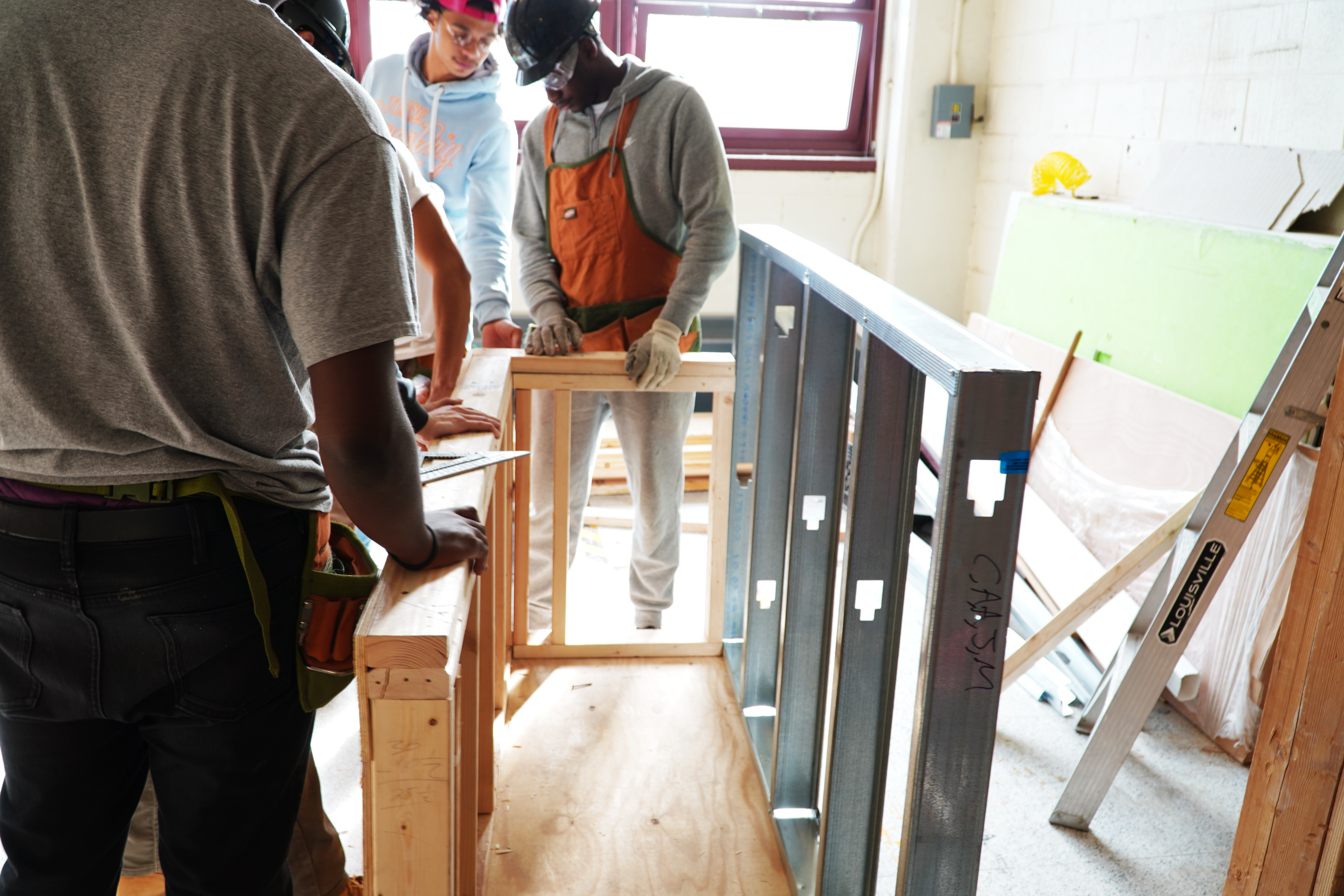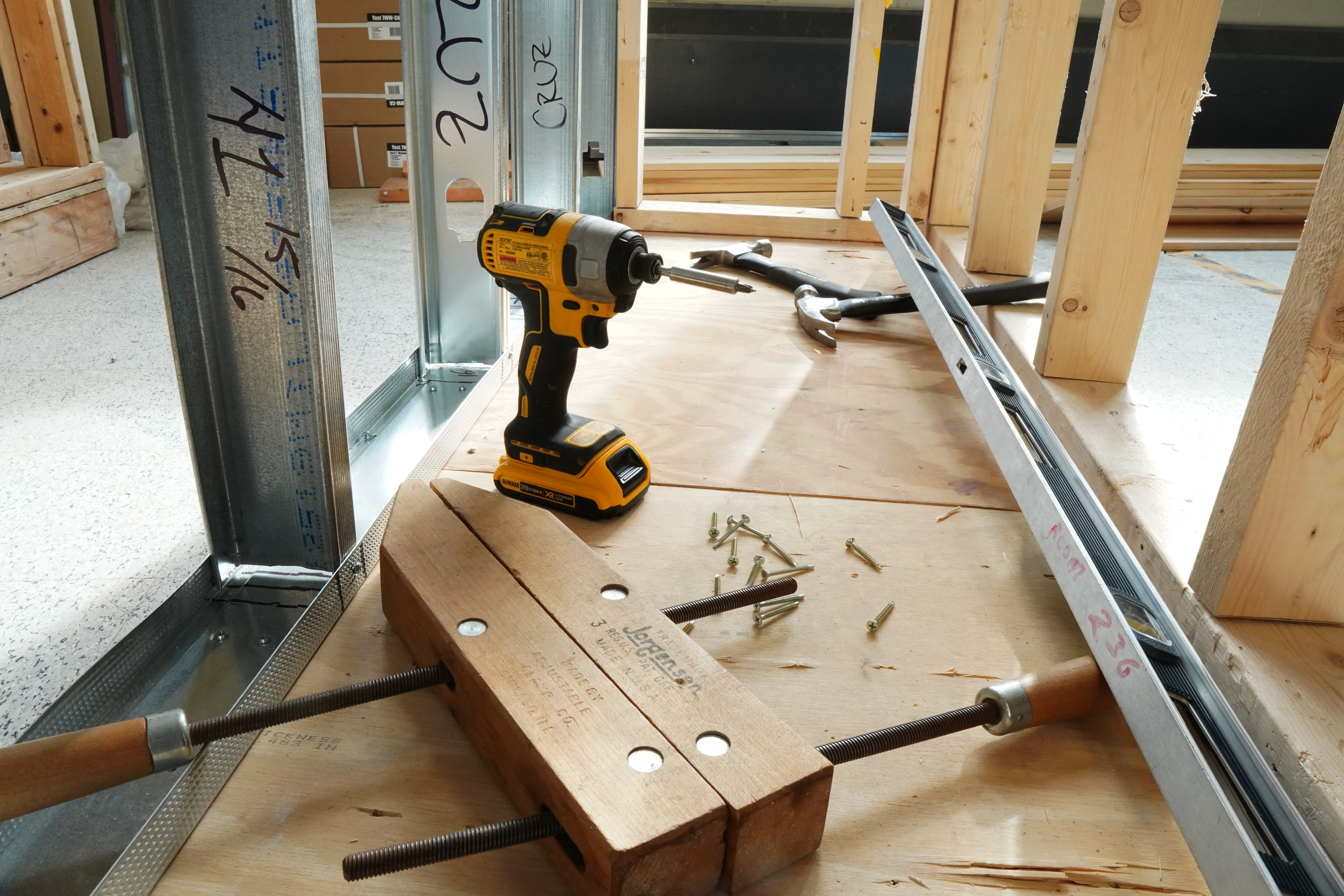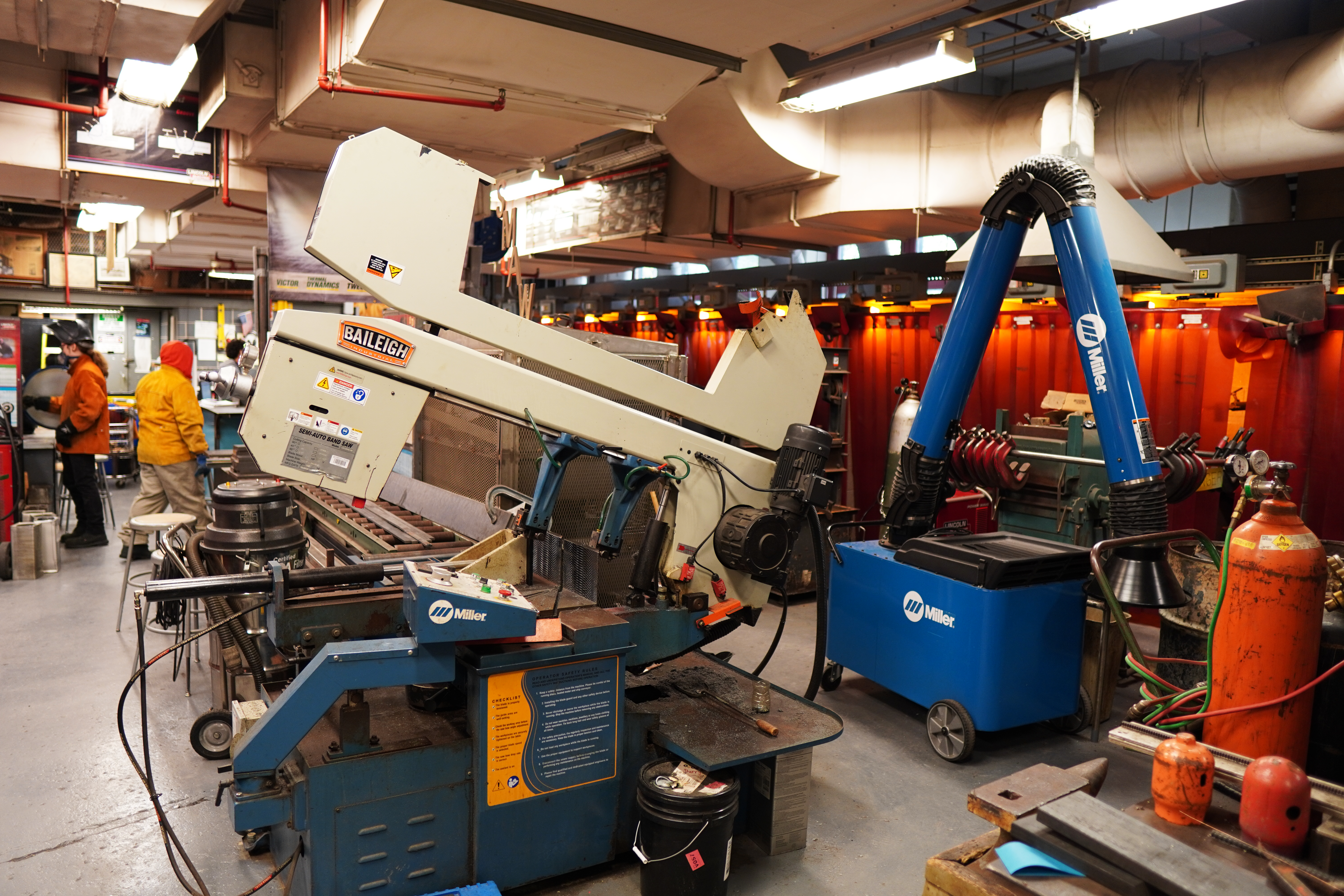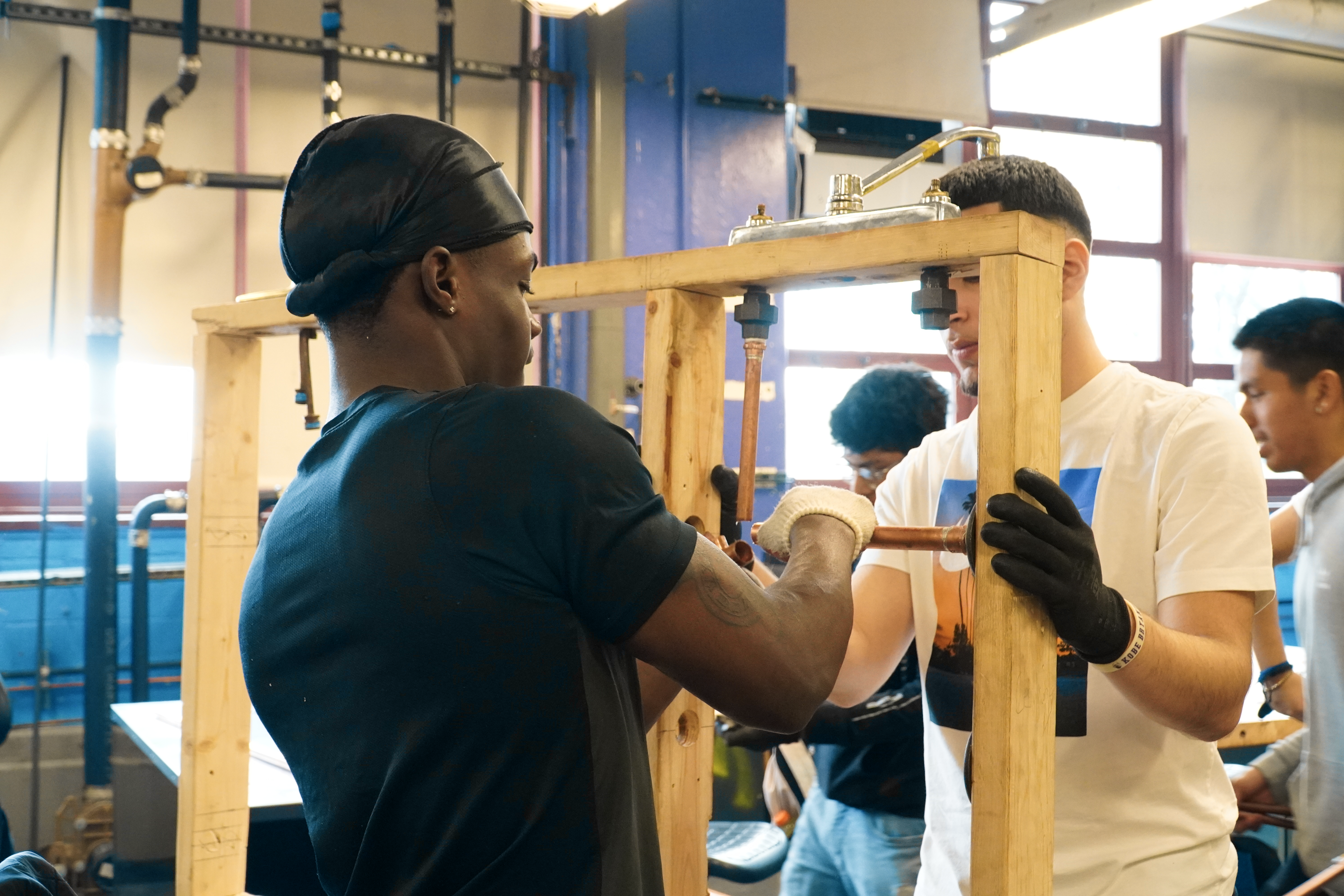 Introduction to Construction Trades
This course provides students with the theoretical and hands-on experience necessary to perform entry level skills to assist any expert trades person. The curriculum consists of three units of study: Basic Carpentry, Basic Electrical, and Basic Plumbing. Students will learn entry level skills in all three trades, and the appropriate use of hand and power tools. Students will learn functional skills including: basic residential floor and wall framing, metal framing, drywall installation, finishing and repair, floors and wall tile installation, painting, door and door lock installation, window installation, installing plumbing fixtures such as toilets and faucets, and installing electrical fixtures such as lights and outlets. This course is the perfect course to select if you are unsure of which hard trade you wish to specialize in, or if you are looking to enter the work force after obtaining the certification.
Carpentry
This course provides the opportunity for students to gain knowledge and experience with hand and power tools, construction methods, building materials, construction safety, job cost estimating, blueprint reading and career readiness skills. Students will develop and practice these skills while building a house from the ground up. During the house construction, students will learn about: framing with metal or wood, installing and taping drywall tiling in the bathroom and kitchen, flooring, cabinet installation, and painting. These skills are relevant for both residential and commercial construction, which can apply to both new construction and interior renovations. Some students will have the opportunity to participate in work-based learning and internship placement opportunities, as well as, pre-apprentice programs that lead to careers in the construction unions.
Architectural Drafting & 3D Printing
he Architectural Design and 3D Printing course provides students with a beginner understanding of the design process, drafting procedures, and drafting software. This Project-Based Learning class focuses on applying architectural design and creation in real-world situations. Students will have the opportunity to gain certification in drafting and rendering software including AutoCAD, SolidWorks, & Revit. In addition, students will familiarize themselves with procedures to operate and produce high-resolution quality 3D structures, models, and prototype designs utilizing modeling software, CO2 Lasers, Filament 3D Printers, and Resin 3D Printers.
Welding Technology
This course will provide students an opportunity to learn entry level gas and electric welding skills. The curriculum will cover blueprint reading, Shielded Metal Arc Welding, Gas Metal Arc Welding, Gas Tungsten Arc Welding, Flux Cored Arc Welding, Oxy Fuel Cutting, Plasma Arc Cutting and Fabrication.
Students can earn the following NYS Licenses and Certifications:
NYS Department of Transportation 3G Field Welder Certification (Vertical-Up) for unlimited thickness carbon steel.
Department of Transportation 4G Welder Certification (Overhead) for unlimited thickness carbon steel.
FDNY F60 Certification of Fitness (Fire Guard for Torch Operations).
FDNY G60 Certification (Torch Use of Flammable Gases).
Upon careful assessment of acquired skills, selected students can be recommended by their instructor for internship opportunities and union recruitment programs.
Plumbing
This course introduces students to entry-level plumbing. This high demand trade is at the forefront of the construction work force. Students will learn basic skills in preparing; installing and repairing pipes that distribute fresh water and dispose of waste water. Students will gain hands-on knowledge of how to repair and install all things plumbing related that includes but not limited to sinks, toilets, water heaters and hydronic heating systems including heated floors. Students will engage in today's cutting edge technology that's applicable in the plumbing field. This course is geared towards numerous FDNY certificates of fitness. Students will be prepared for entry into apprenticeship programs and as a plumber's helper.