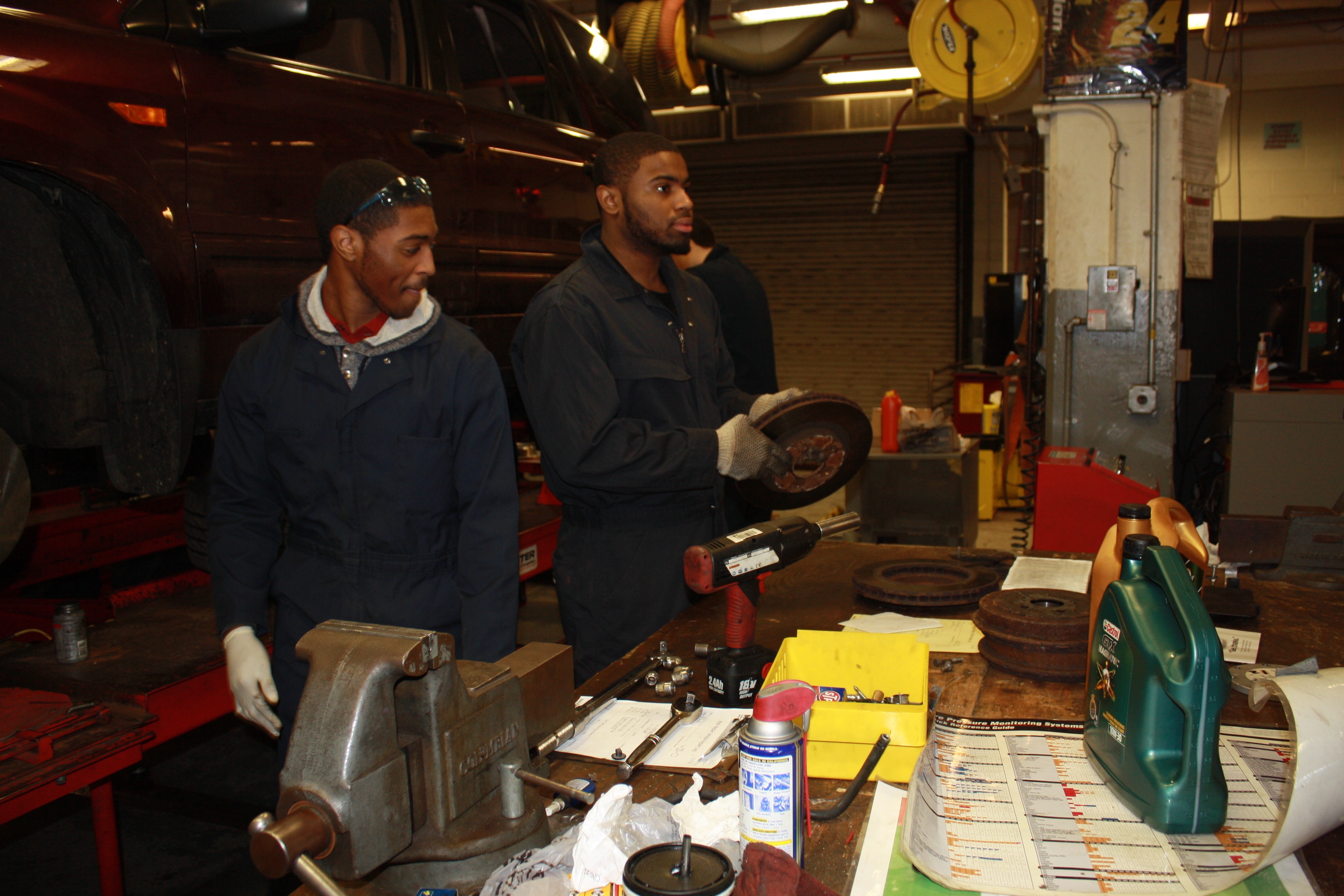 Automotive Technician Program
Students will learn basic skills and trouble shooting for various automotive issues and repairs. Students will learn how to complete proper maintenance including brake systems, steering and suspension systems, electronics, heating and cooling, engine performance and repair and NYS inspection service. The course will cover different aspects of working in a r epair shop and dealership. The course is geared towards passing the NATEF Exam as well as numerous ASE, SP2, NYS Inspector's certification and other certification exams. Students will be prepared for entry level employment in both private and corporate repair facilities and dealerships. This course is offered at 96th Street and at Long Island City HS.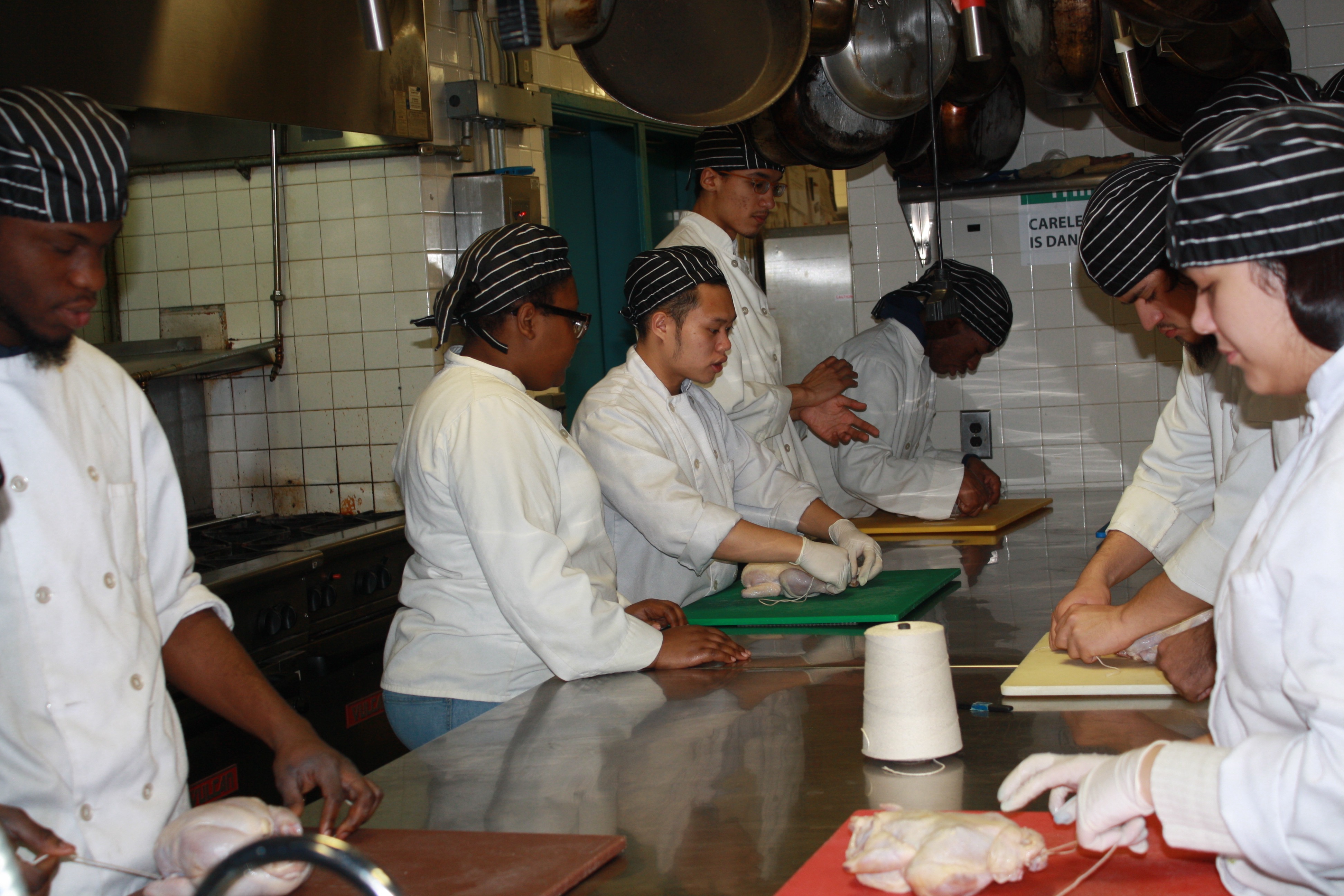 Intro to Culinary Arts
This course provides students with an introduction to the Culinary Arts. Students are taught baking and cooking skills that will provide a foundation for more advanced skills and training. There is an emphasis on safety and sanitation including preparing for the NYC Food Handlers Certificate. Once students have successfully completed this course, they will be eligible for the advanced Culinary Arts class.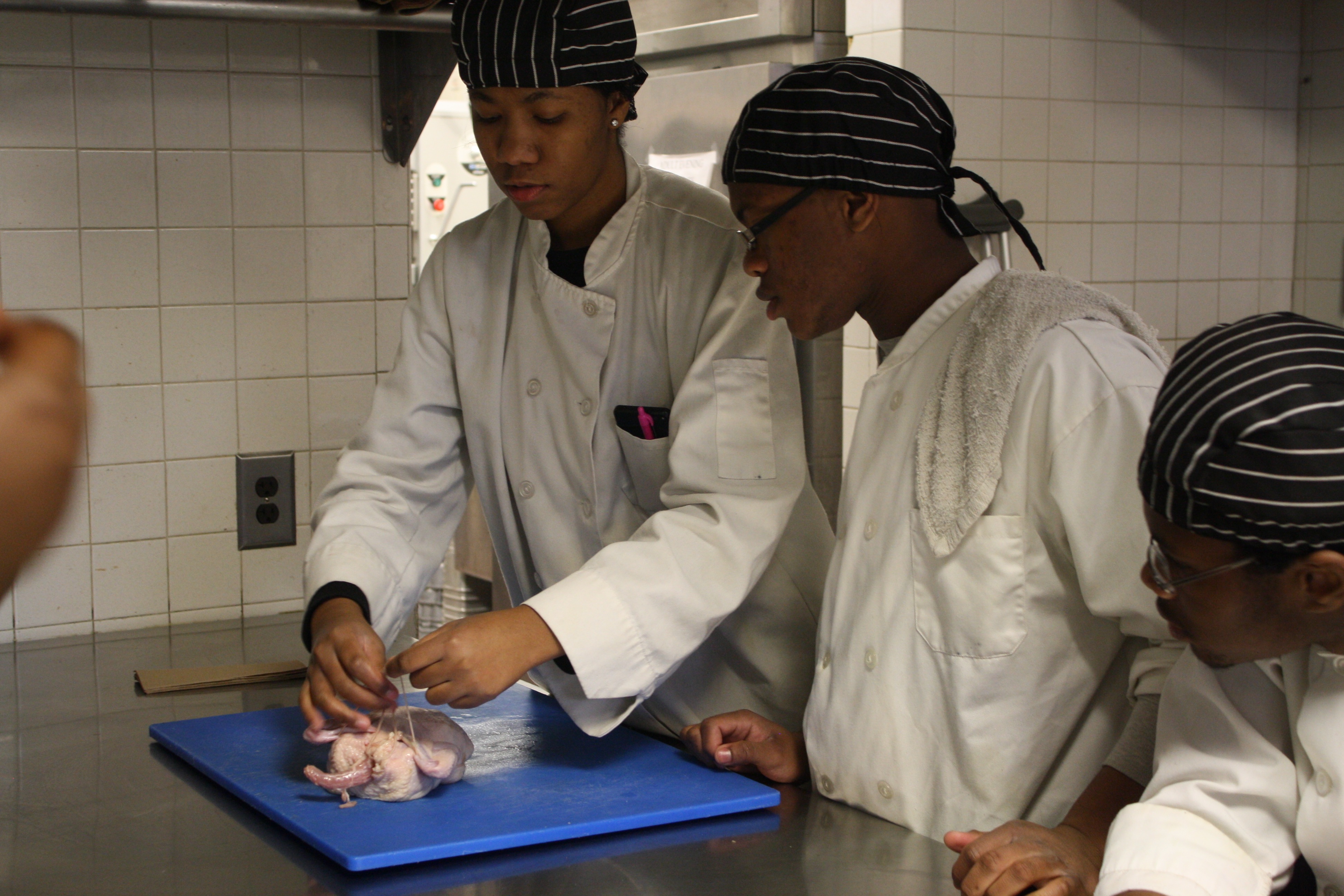 Culinary
Students will be exposed to different aspects of restaurant, catering facility and commercial/institutional food service. Students will learn different culinary arts techniques including preparation of stocks, sauces, soups, dry heat, and moist heat cooking and a combination of cooking methods. Students will also learn baking/pastry arts including yeast products such as breads and rolls, laminated doughs such as puff pastry, quick breads, frozen desserts, sauces and chocolate. This course is geared towards passing the Food Handlers Certificate and being prepared for employment as an entry-level baker, cook or a prep cook.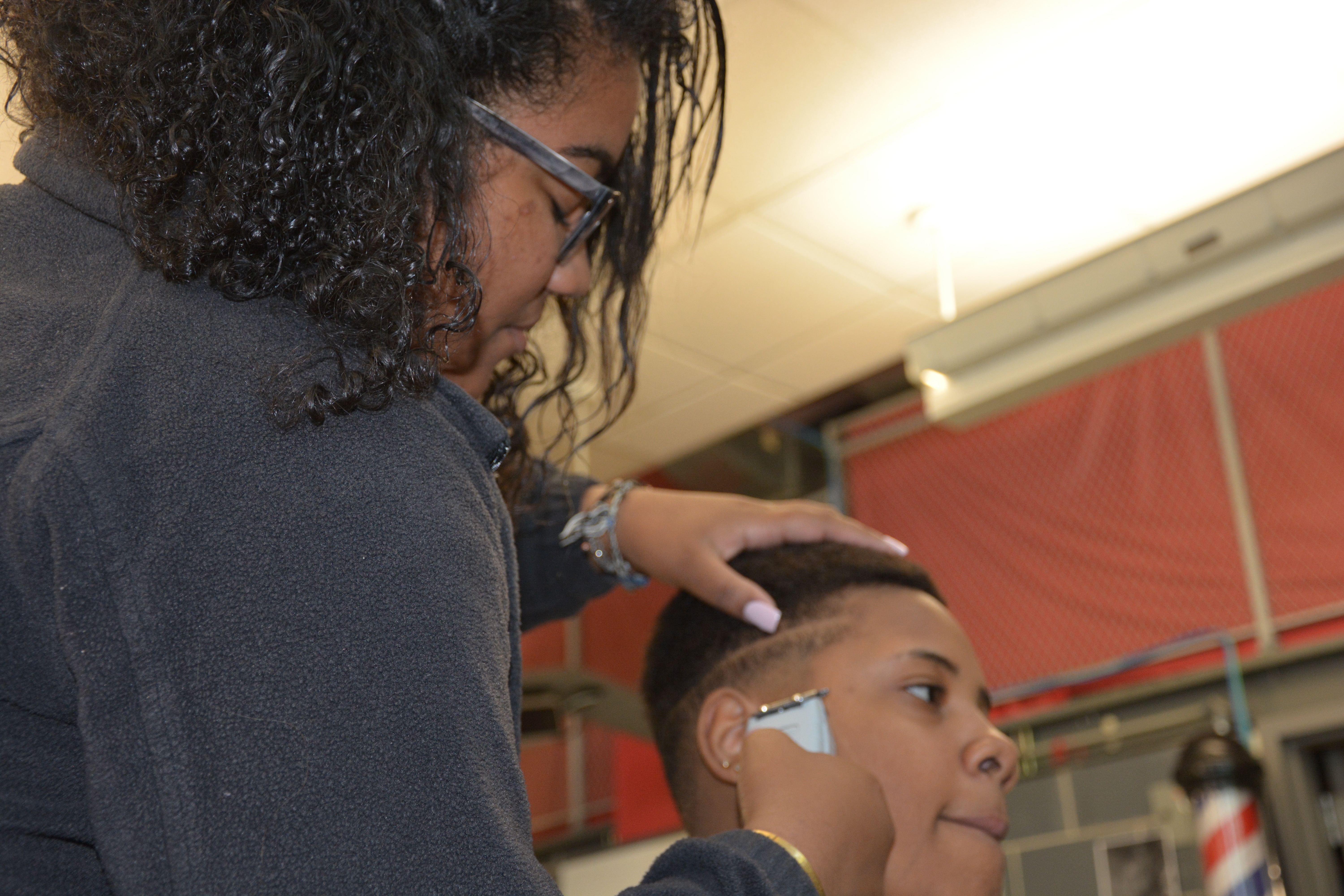 Barbering
Students will learn the proper use and safety of barbering equipment and many aspects of the running of a salon including professional attire, grooming, inventory, and customer service. Students gain skills in shaving, haircutting, styling, coloring, manicure, massage, facials, and exposure to latest trends. Students will be able to perform live work on clients in addition to classroom instruction. This course is geared towards passing the HIV infection control license and the Barbering Apprentice Certification exam. Students will be prepared to obtain an entry-level position in a unisex salon or barbershop.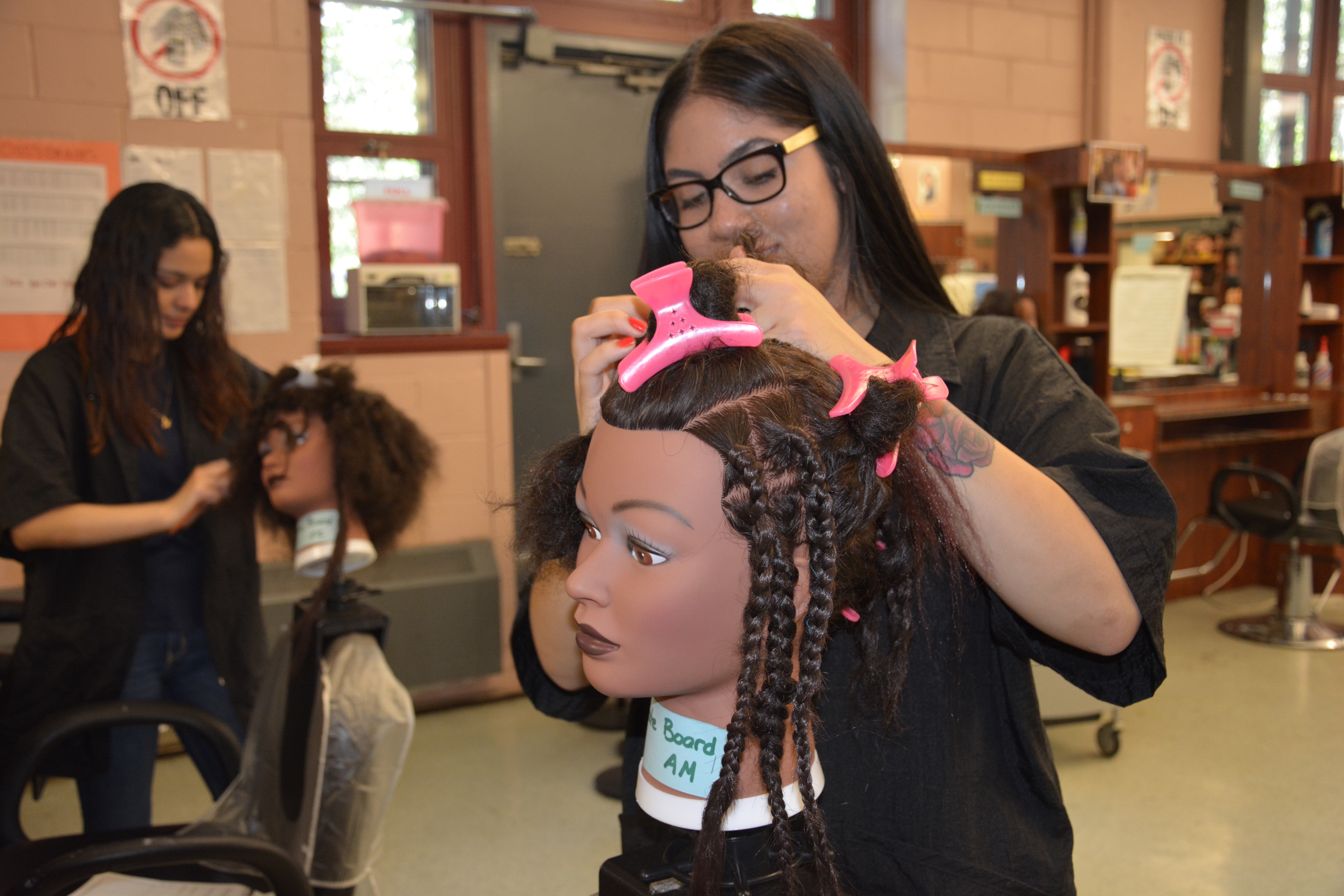 Natural Hair Styling
Students will be introduced to numerous facets of the appearance enhancement field. They will learn hair care, hair design, styling, braiding, weaving, locking, and up-do styles for special occasions. Students are exposed to financial management and various business aspects of natural hair styling. This course is geared towards passing the NYS Natural Hair Styling license exam. This course prepares students for an entry level position in a Natural Hair Styling salon. Students will also earn their New York state HIV Infection Control Certificate.
❮
❯